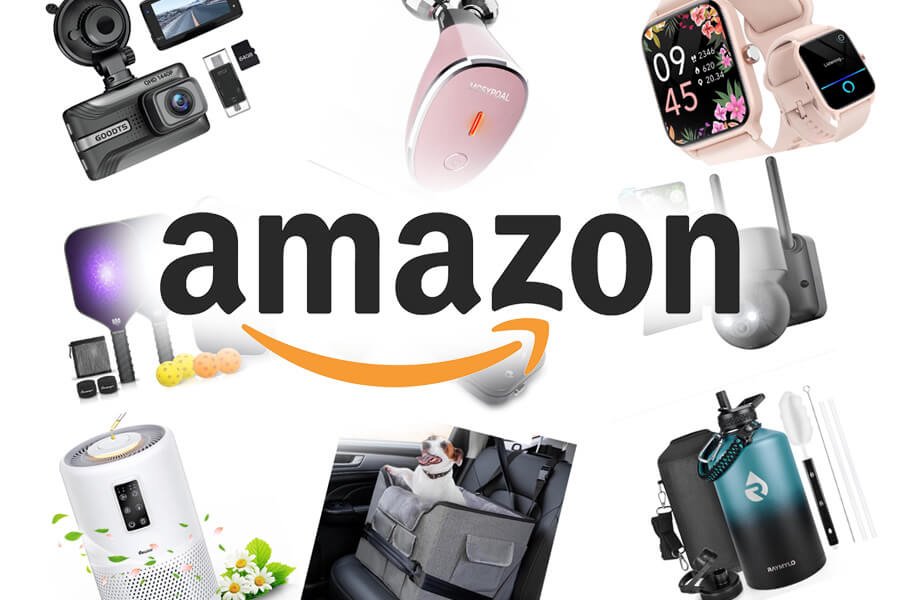 Turnkey launch of P&L on Amazon
We create a Turnkey Amazon Business
Registering an Account AND a Company

We produce our Brands for trading on Amazon

We provide full promotion of goods

Optimizing all processes

Establishing a permanent work of the Business
Create a profitable online business on the largest
marketplace in the world
High customer traffic

Quick scaling option

Trading in different categories on Amazon

Automated work with FBA

Excellent customer service
Last year, we managed to produce and ship to Amazon 4,000 kg of goods and launch one Brand in the "Baby" category. We promote our Brand on Amazon and also our online store "Nepony".
We are forming a business with such figures, for about 30,000 USD to buy - for 100,000 USD to sell.
We only create something interesting and original
Various categories fall into our area of interest

Automotive
Baby
Beauty Personal Care
Electronics
Home & Kitchen
Pet supplies
Sports & Outdoors
Tools & Home Improvement
Toys & Games

We only build smaller products
in the $50-$100+ price range
Margin must be at least $20, so we don't do less.
We spend as much time as it takes to create a product in order to produce a great good product and bring something improved and new to the Amazon market
We create our own commercial designs for products in order to stand out from the competition.
Online Business on Amazon Marketplace
Video presentation by Evgeny Popkov
Amz Consulting is team of professionals
Our team consists of 4 people, each of whom is a specialist in their field and has experience with Amazon.
In addition, we have an outsourcing team for additional assignments.
Supervisor
Head and founder of Amz Consulting, experienced Amazon seller
Marketing specialist
Specialist in marketing, SEO and PPC advertising campaigns
Designer
Designer with experience in product presentation and detailing
Copywriter
Professional copywriter and translator (Russian, English)
In our competence
Registering business on Amazon

Finding the right product

Target analysis

Products delivery on Amazon FBA

Making an Amazon listing

Website development for Private Label

Trademark Registration (TM)
Accounting Seller Central

Resolving issues with support

Data analysis and strategy making

Marketing and SEO

Advertising campaigns and PPC

3D design and product photo making
Our team employment
We are constantly working in the field of sales and marketing on the marketplace, so our resources are limited and we can take limited number of clients.
At the moment we have space left for: 1 company.
Current workload of the team: 75%.
Turnkey launch in selling categories
Creation and promotion of an optimized product
Personal Training
Price of services - 5000 USD,
including Personal Amazon Private Label Education
2 hours or personal education with Amazon FBA business coach
Included in the price
Creation and promotion of 1 Amazon Private Label product

Access to a private community

Continuous training once a week

Working in a professional team under the guidance of an experienced mentor (Evgeny Popkov)
Start selling your product immediately after receiving payment
We value your time and money, so we get to work without delay.
Growing your income is our main goal.
Project approval
You will personally agree on all details with the creator and head of Amz Consulting - Evgeny Popkov, which gives complete transparency and understanding right at the first stage.
Receive payment and start work
Immediately after receiving the payment, we distribute tasks in our team and proceed to work.
Start of product sales
We guarantee sales of your product the very next day, after launch and optimization of your listing.
Further optimization and growth
Every day we analyze data and optimize strategy to increase sales of your product on Amazon.
Do you have questions?
After ordering service, we aconsult you on all issues and only after that we take payment. But if you have a preliminary question, you can ask it through the consultation form.